Session 4: Scaling with SEO and evergreen Content
Watch The Full 90 Minute Training NOW!
Learn how to transition from relying on Social Media to grow your business and escape the 24/7 posting hamster wheel with content that compounds your reputation and credibility over time.
Want t0 watch the previous trainings for free?
SESSION 1: IS YOUR OFFER TRULY PROFITABLE AND SCALABLE?
Have a clear understanding of how to sustainably scale your offer
SESSION 2: AUTOMATING YOUR BUSINESS & GETTING TIME BACK
Walk away with a clear step-by-step Roadmap for Automating your Digital Business
SESSION 3: WIN WITH A WEBSITE-CENTERED BUSINESS
Create a step-by-step plan to strategically develop & (re)launch your Brand & Website
Ready to join the online business automator?
Save $500 Off For The Next 72 hours!
Register Today For as Little as $234/month
OBA Is an All-On-One Digital Business Masterpiece
THE CURRICULUM IS BUILT TO SUPPORT YOU IN CREATING AN EVERGREEN MACHINE YOU CAN SCALE ON AUTOPILOT.​
Get ready to save hundreds of dollars and hours of stress today
Some of us really need to know what's on the inside and where the value directly comes from. And if that's the case, here's a breakdown of what you'll get inside the OBA program: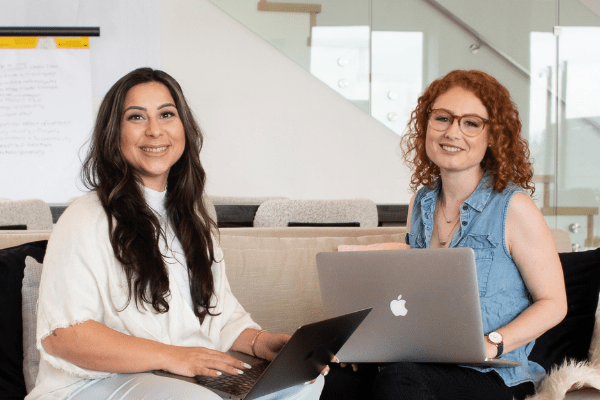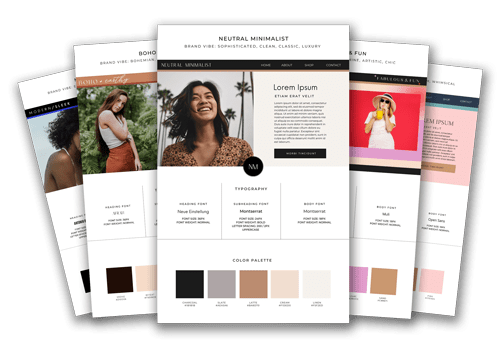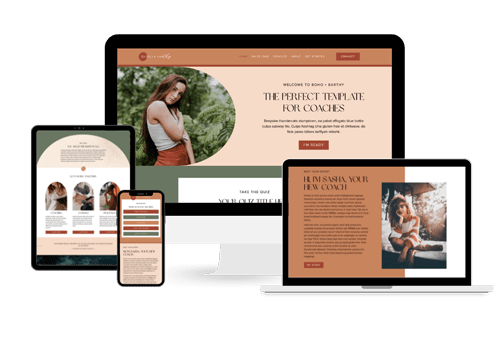 Customizable Website Template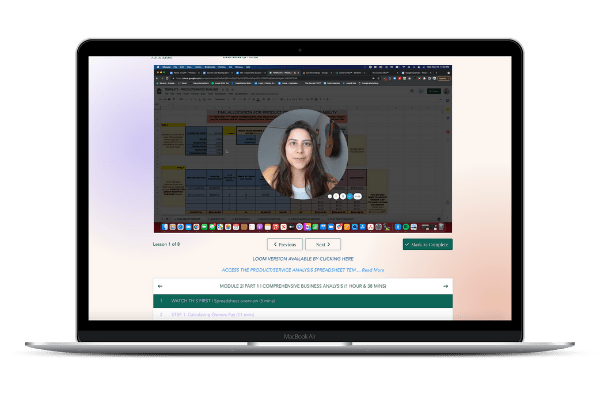 Checkout Onboarding Sequence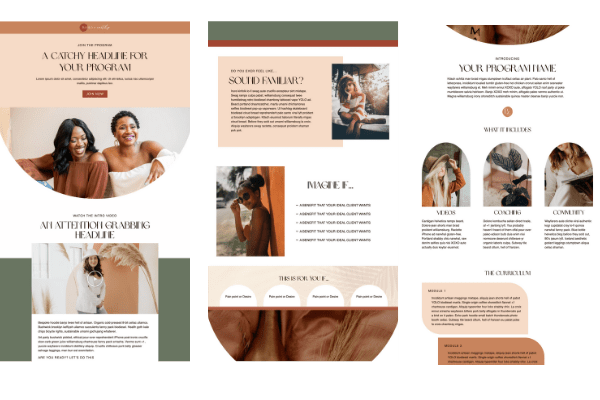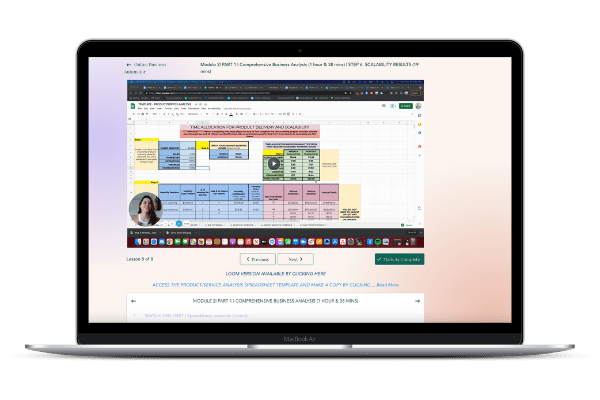 Financial Business Breakdown Template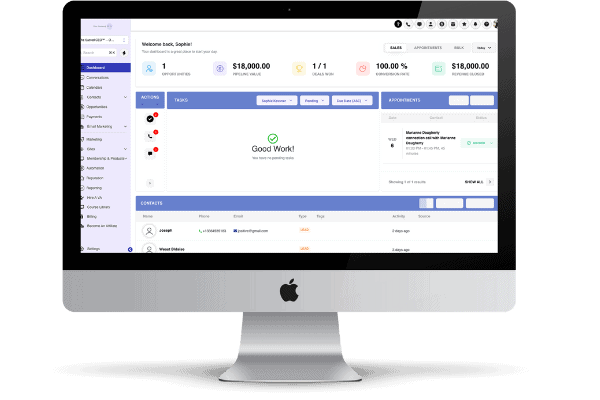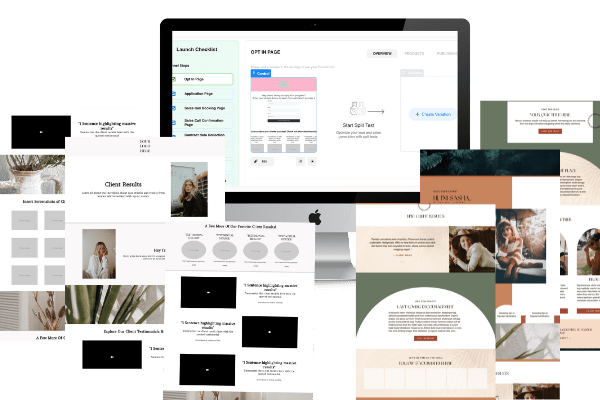 Email Marketing Sequence Templates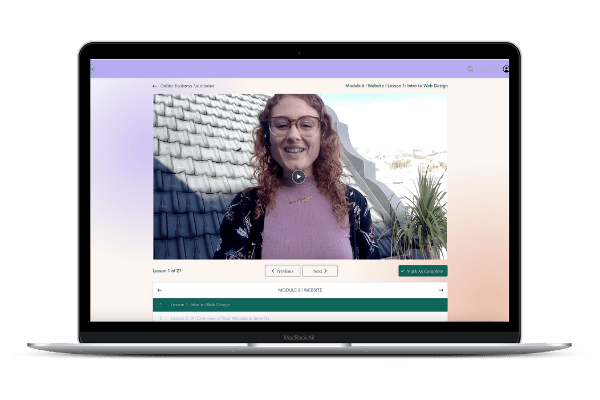 Evergreen Marketing System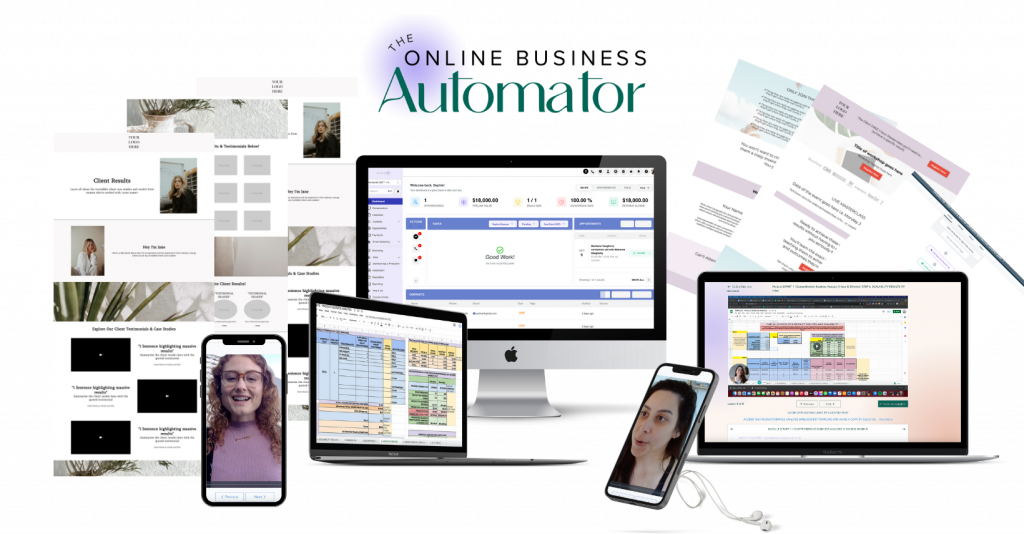 Lifetime access to the community and course content
Valued: Priceless.
Want a sneak peek of what else is inside?
Checkout the full workshop series below completely free!
Session 1 | Creating Ethical Offers That Are Built to Scale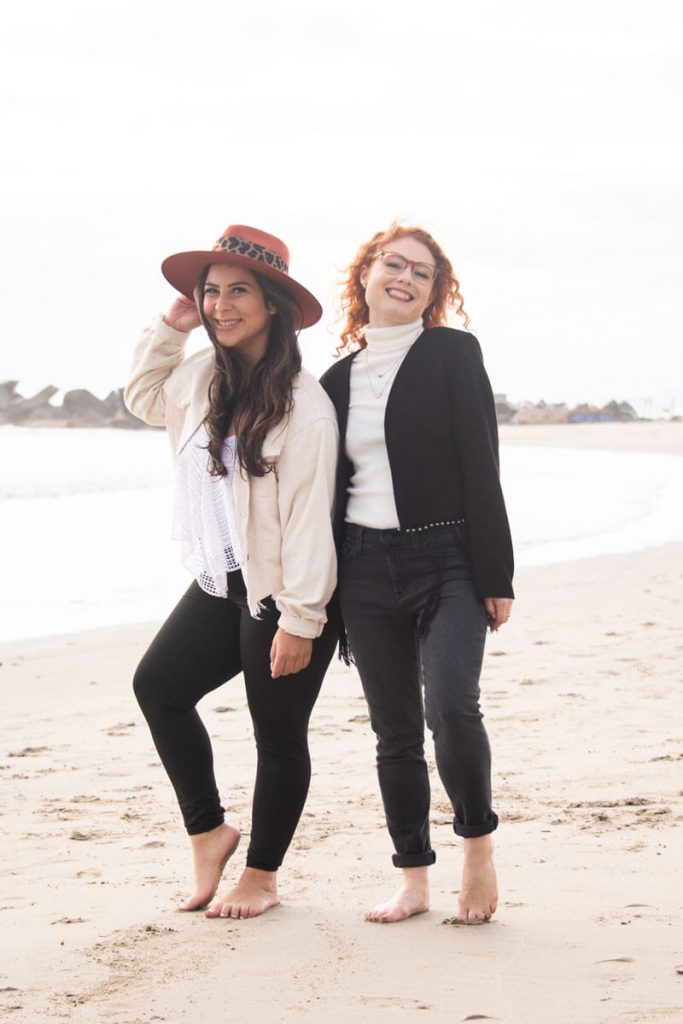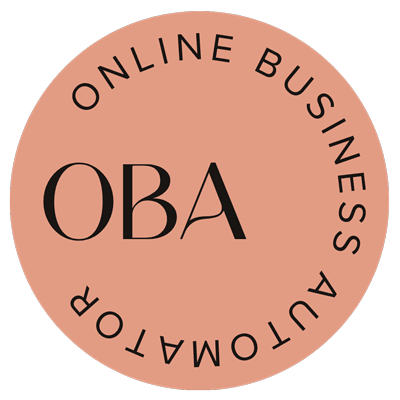 Session 2 | Automating Your Business Backend & Getting Your Time Back
Session 3 | Win with a Website-Centered Business
We Believe You Shouldn't Have To Choose Between Creating Great Work & Living Life On Your Terms.
(There's a way for you to have both, in an ethical fashion of course. )
This isn't just a course; it's an entire system and software built into one.
Here's the thing, you CAN 100% do this on your own and will likely succeed; we're not here to doubt you, shame you, or make you feel like you NEED to work with us- because you don't.
The most significant difference in choosing to work with us is leveraging the years of training, testing, and building we've put into ALL of the systems and templates you'll receive when you join OBA.
The course curriculum is only a tiny piece of what we offer inside OBA; the real USP (unique selling proposition) is the entire software we've custom created FOR YOU.
Instead of spending hundreds of hours and thousands of dollars on software, VA's, and google- you get to build your entire business in one place and have the ENTIRE backend instantly imported into your account for you to use.
Your only job? Clarify your numbers through our epic training, pick the funnel templates that work for your model, change the copy and branding, and you're good to go.
If you enroll and decide this isn't right, we'll offer you a 30-day 100% money-back guarantee. Why? Because we're not in the game of fast cash and massive turnover. We value quality and longevity over everything. So your satisfaction and success are our top KPIs.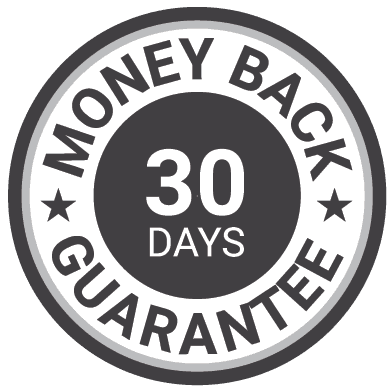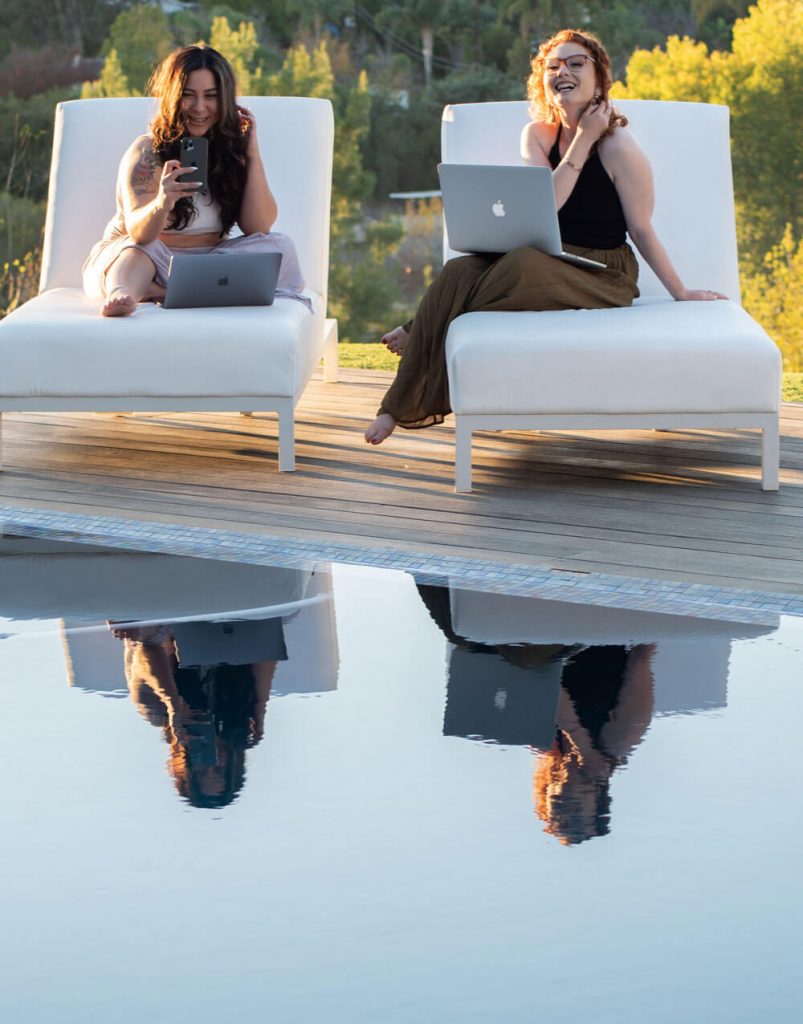 THE GOAL IS NOT TO GROW AS BIG AS POSSIBLE AS FAST AS POSSIBLE.
The Goal is to create a business that GIVES YOU the time freedom AND profit margins you desire that fully align with your company values.
Without the toxic and problematic systems that have been unconsciously passed down for generations.
SURE, you could totally "quantum leap" and scale to that seductive 7 figure mark faster than anybody's business- but what about the repercussions that come WITH such fast and massive growth?
The amount of stress, activation and responsibility within your own nervous system to now have to maintain this massive level of growth without the proper systems
Being forced to constantly extend your emotional capacity and override your natural need to rest and reset by willing your way through and "making shit happen".
ALL the fires you'll be putting out that will inevitably come up with ANY growing process – Does it feel like your business is up in flames lately?
The constant state of overwhelm and busy-ness that comes with doing more, growing more and earning more.
"I Was Able To 4x My Revenue In 12 Months And Get Back My Freedom To Spend Time With My Family"​​
Natashia is an incredible spiritual mentor and channel PLUS an amazing mom of 4 who went from feeling overwhelmed and frustrated by her business to finding a model that worked FOR HER.
She was not only able to 4x her revenue but also buy her dream home, pay off all her debt and have the TIME back to spend doing what she loves with her family,
Meet Lorisa, a past grad client who crushed her first $35k month, quit her full time nursing job and was able to go full time in her online business from the support working with Soph.
Meet Ali, an FEE grad & full time mom who was able to take the strategy taught by building a more systematized business that was so much more streamlined for growing with ease.
Christine's traffic has never been higher, she has people calling her offices every single day from all over the country to sign up to work with her team of coaches and join her certification program.
"This website has allowed us to feel even more proud of the work we do in that it really represents the quality of services, support, and love that we want to offer people."
Kristi's business has grown exponentially since launching her new site now that she has an efficient process for attracting new leads & bringing in new clients.
"I feel so good about having a website and brand that is authentic to me, true to who I am and true to the mission that I have in the world. I have a website that I can be proud and confident of sending my clients and prospects to."
ENROLL IN OBA AND SAVE $500 OFF FOR THE NEXT
Register Today For as Little as $234/month​